6.08.2005
I Am A Meme Virgin
Until today . . .

Only good things come from
laurenbove
over at
Mindful Things
. It's been dreary and depresssing over here in
Miss Hag.
land (how very un-
Hag
-ish). So, I set aside my rants about gulags and bad manners and homophobia for one post.
Instead, I'm going to do this superliciously cool song meme. Maybe you oughta, too. I tag . . . the world . . . bwah-ha-ha-ha-haaaaa.
And check
lauren
's list out, too. 'Kay.
A Soundtrack to My Life
Photo by g8s. Coney Island, 1999.
Opening song
: "Charmaine" - Frank Sinatra
Waking up
: "Straight No Chaser" - Thelonious Monk
Falling in love
: "I Want You" - Erykah Badu
Sex Scene
: "Anytime, Anyplace" - Janet Jackson
Heartbreak
: "Disenchanted" - Everything But the Girl (if sad)
"Ex-Factor (A Simple Breakdown)" - Lauryn Hill (if angry)
First big argument with parents
: "Invincible (Theme Song from Billie Jean)" - Pat Benatar
Rebellious song
: "Ain't Nobody's Business If I Do" - Billie Holiday, "Brooklyn" - Mos Def
First time really drunk
: "Drinking Again" - Aretha Franklin
Driving
: "All I Want Is" - Joni Mitchell
Getting ready to go out
: "Sexy M.F." - Prince
Wedding song
: "Why Marry?" - The Sweet Inspirations
Dream sequence/out of body experience
: "Pussy" - Brazilian Girls
Feeling Depressed
: "Wish I Didn't Miss You" - Angie Stone
Birth of child
: "To Zion" - Lauryn Hill
Watching a blizzard
: "Don't Miss You At All" - Norah Jones
Walking in the rain
: "Until the Real Thing Comes Along" - Ella Fitzgerald
Striptease song
: "Rope Burn" - Janet Jackson
Buying first house
: "For Once in My Life" - Stevie Wonder
Walking off a jobsite
: "Army of Me" - Bjork
Moment when sun shines in room perfectly
: "Fallin'" - Uncut
Falling asleep
: "Dreaming My Dreams With You" - Cowboy Junkies
Funeral song
: "Don't Leave Me This Way" - Thelma Houston
Closing song
: "Jezebel" - Sade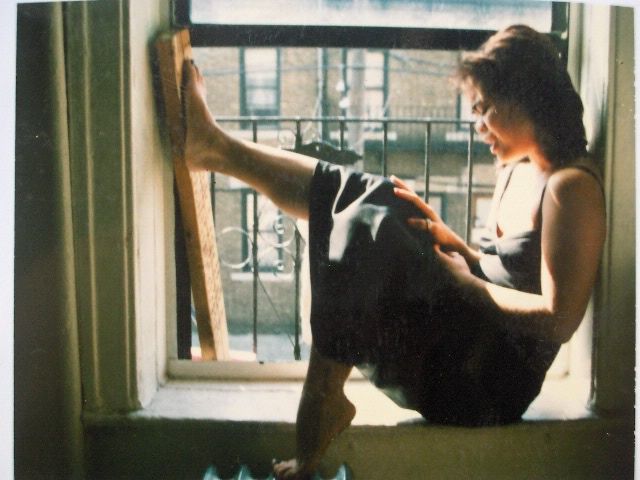 Photo by g8s. Coney Island, 1999.

For those of you who like making mixtapes or mix CD or mix eight-tracks (you neverknow...), check out
The Art of the Mix
. It's worth browsing through.